PSHS President Emeritus Fredric Foz
November 17, 1917-February 7, 2014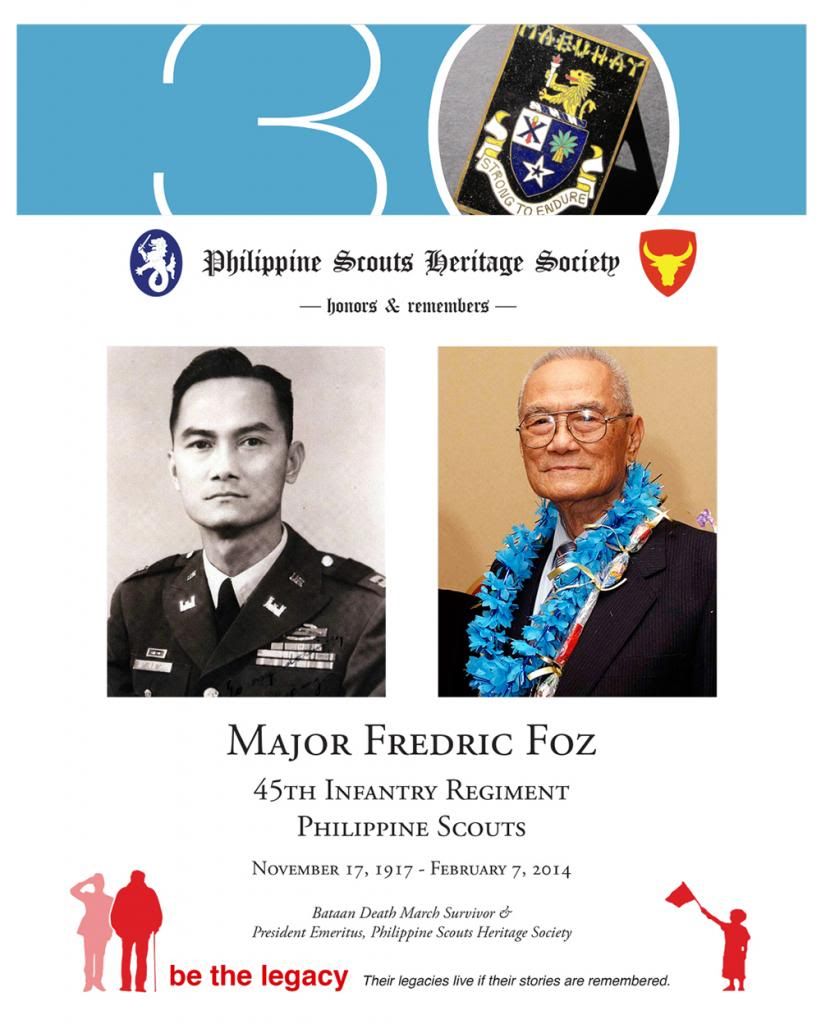 The PSHS has been informed that another one of our great heroes has joined the "Long Gray Line."
We honor the legacy of Major Fredric Foz, member of the 45th Infantry Regiment (PS), Bataan Death March Survivor, and President Emeritus of our Society in 2006.
He passed away on Friday, February 7, 2014 at the age of 96.
"He was such a survivor," his daughter said over the phone. To the end, Maj. Foz stayed true to the motto of the 45th Infantry: "Strong to Endure."
"To the sons and daughters of Philippine Scouts, I say: Reap the fruits of our toil and keep burning the torch that we pass on to you."
~Major Fredric Foz, PSHS 22nd Annual Reunion.
Last modified: 11-Feb-2014
---