Philippine Scouts Heritage Society's 30th Annual Reunion
Now that the reunion is drawing near, we are proud to present the 30th Reunion Program of Events. We have a spectacular lineup of guest speakers, meet & greets, and more! You don't want to miss it.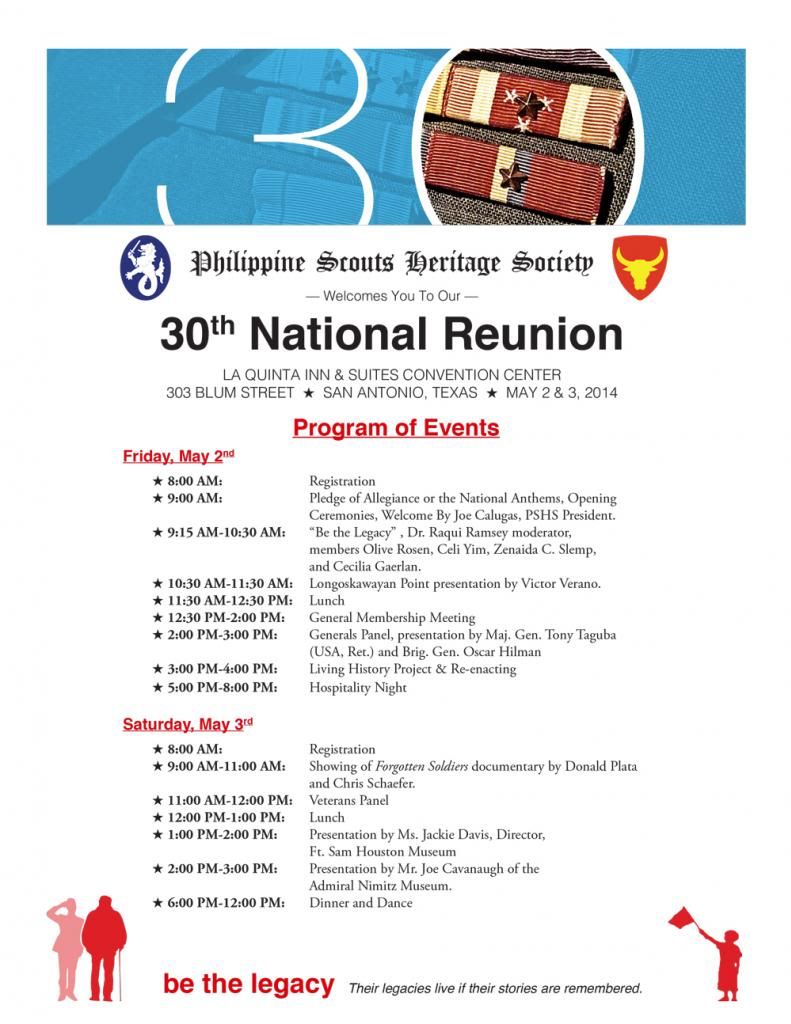 While you're in the city, please take a look at the San Antonio Official Travel & Leisure Guide 2013 by clicking here.
We will also have a team of volunteer oral history interviewers from the Nimitz Education and Research Center, National Museum of the Pacific War. They'll interview veterans and collect stories about resisting and then defeating the Japanese in the Philippines. For more information on the National Museum of the Pacific War, please see the brochure below:
Last modified: 30-Dec-2014
---